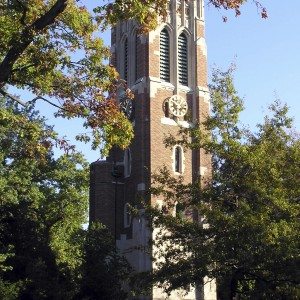 Game Day in East Lansing
The Michigan State Spartans are gearing up for another game this Saturday against the Indiana Hoosiers. The Spartans have had a strong season and many fans will be donning green and white and gathering in East Lansing to watch the game.
Fans will enjoy the fall weather on Michigan State's beautiful campus and tailgate at the well-known tennis courts and beyond. Though the consumption of alcoholic beverages is permitted in certain areas on campus, East Lansing law prohibits a number of acts that seem commonplace on football afternoons. As such, it is important to keep in mind that law enforcement officers will still be on the lookout for individuals committing offenses such as open intoxication, urinating in public and minor in possession.
Tickets for these offenses should be taken very seriously because they carry economic and social penalties. For example, an individual being cited for minor in possession the first time can face a $100 fine plus court costs, community service and substance abuse screening, and a Criminal Record. The punishment increases with subsequent offenses. Open intoxication and urinating in public charges can even carrying jail time.
For information about specific charges see the links below:
Students facing any of these offenses will face obvious inconveniences when handling matters such as this but it can be even more difficult for individuals that received tickets when visiting from out of town. If you have received a ticket while tailgating or spending game day in East Lansing, contact the attorneys at Garmo & Kiste, PLC for help. We have extensive experience defending individuals facing these types of tickets. For more information about East Lansing Michigan's Open Container Law or to retain Garmo & Kiste, PLC call us at (248) 398-7100 for a free consultation or contact us with a private message.