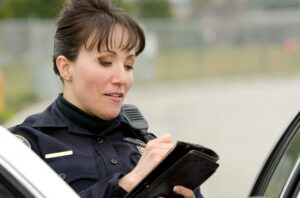 What Should I Do If I Receive An Out Of State Traffic Ticket?
Pleading guilty to a ticket and paying the fines can have very bad consequences and should never be the solution. You should always consult with a traffic defense attorney if you have received a traffic violation in another state just to evaluate your options and see if the traffic violation will affect your license.
In many cases an attorney can fight your ticket and help you get a reduction in points and fines. Many states also do not require the personal appearance of a driver in court where a legal representative has been hired. Consulting with an experienced traffic defense attorney can help you understand the penalties of your offense and can shed some more light on how an out of state traffic ticket may affect your license in Michigan.
Author Bio:
Adam H. Rosenblum is a licensed traffic defense attorney in New York and New Jersey his websites are www.ticketdefenselaw.com and www.newyorkspeedingfines.com.
_____________________________________________________________________
Will An Out Of State Traffic Ticket Affect My License In Michigan? To retain Garmo & Kiste, PLC, for assistance in these matters call us at (248) 398-7100 for a free consultation or contact us with a private message. We are experienced Michigan attorneys with offices in Troy, MI.