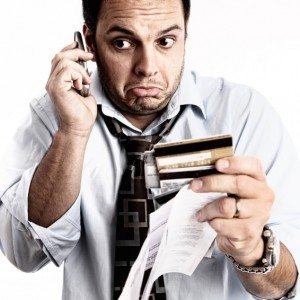 The Fair Debt Collections Practices Act (FDCPA) is a key piece of legislation that protects consumers from inappropriate debt collection behavior. It is not uncommon for companies to utilize extreme tactics in order to attempt to collect sums of money. So where does the statute draw the line between acceptable debt collection behavior and those that are unacceptable? The following are examples of behaviors the FDCPA has deemed illegitimate.
Under Section 805, the debt collector may not communicate with a consumer in connection with the collection of any debt at any unusual time or place. The general rule the FDCPA establishes is that the window for communication is between 8 am and 9 pm. Additionally, if you have hired an attorney to represent you in regard to the debt collection, the debt collector is not permitted to communicate with you unless your attorney is not responding.
Further, under Section 806, a debt collector may not engage in any conduct which consequentially harasses, oppresses or abuses any person in connection with the collection of a debt. This includes violent threats, using obscene or profane language, and repeatedly calling with the intent to annoy, abuse or harass.
There are other illegal behaviors that are more subtle including making false, deceptive or misleading representations in connection with the collection of debt such as falsely representing the amount of debt, implying that an individual is an attorney when they are not, and threatening legal action that cannot be taken.
If a debt collector fails to comply with this law, they are liable for the actual damages sustained as a result of their breach and other damages up to $1,000.00. As a consumer, it is important to know your rights and defend them when they are infringed upon. If a debt collector has employed any of the tactics above or engaged in other questionable conduct, contact the attorneys of Garmo & Kiste, PLC at (248) 398-7100 or send us a private message for more information about what to do next.