Between April 29 and May 31, Warren Police executed a crime sweep and cracked down on local criminal activity. The Mayor of Warren, Jim Fouts, reports that 115 arrests were made, 314 moving violations tickets, on parental responsibility violation, on juvenile ticket, and 270 other citations. The arrests included outstanding warrants, and drug related offenses.
Residents were reportedly pleased with the initiative, the second of its kind. The first, which ran from December 13, 2012- the end of April 2013 also targeted the city's south side. These are considered the higher crime areas. Mayor Fouts says the initiative "sends a message that Warren is not a good place to commit crime." He additionally told the Free Press the city would continue to deter blight saying "blight begets crime, and crime festers in blight." The mayor looks forward to a third installment.
http://www.freep.com/apps/pbcs.dll/article?AID=2013306050134
Looking for a Warren Criminal Defense Attorney, to retain Garmo &Kiste, PLC call us at (248) 398-7100 for a free consultation or contact us with a private message.
For information about specific charges see the links below: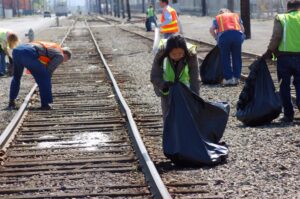 When a person is charged with a crime, a good Attorney is always trying to think of ways to keep you out of jail, and keep your record clean.
1) Holmes Youthful Trainee Act. (HYTA) This is a Michigan statute for offenders between the ages of 17 and 21. If you are sentenced pursuant to HYTA and the sentence would be held under advisement by the Court until you have successfully completed probation or other terms. Once these terms are complete the crime is removed from your record. HYTA is not available for traffic offenses, some drug crimes, criminal sexual misconduct, and offenses where the maximum penalty is life in prison. Consent of the Prosecutor is not required, it is all up to the Judge.
2) 7411 status. If you are outside of the window for HYTA and you're charged with a drug or possession crime only (under 25 grams) you may be eligible for 7411 status, sentence underadvisement. Again, when the Court's terms are completed your record would be clean. Unlike HYTA, you cannot receive multiple 7411's. Consent of the Prosecutor is not required, again, it is all up to the Judge.
3) MCL 769.4A. While few are aware, in Domestic Violence cases where the Prosecutor consents after consultation with the Victim and the Defendant has no other assaultive crimes may have their charge discharged or even dismissed, as well.
4) First Offender Program. For certain offenses if it is your first offense even if you are older than 21 you may be eligible for Oakland County's Prosecutor's First Offender Program, or a simple program. Under this program, you would plead guilty in exchange for a period of supervised probation, paying fines, and costs, and community service. Thereafter your case would be dismissed.
5) Delayed Sentence. On most charges the Court may also choose to delay a sentence pursuant to MCL 661.1. The sentence is delayed contingent on successful completion of probation and other terms, with the likely outcome that the charge is dismissed or reduced thereafter.
As you can see many of these sentences require extensive negotiation with a Prosecutor, City Attorney, or Judge. At Garmo & Kiste, PLC our attorneys frequent Metro Detroit Courts and have developed professional relationships with these very Prosecutors, City Attorney's, and Judges. Once you have been charged with a crime it is all about making the best out of a bad situation. Hiring an attorney can help avoid these charges from spiraling out of control into a costly and time consuming legal processes involving jail time, a criminal record, and ramifications for your employment, licenses, applications, student loans, etc. To retain Garmo & Kiste, PLC call us at (248) 398-7100 for a free consultation or contact us with a private message.