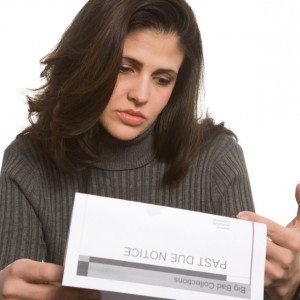 Sued by Stenger and Stenger in Michigan? We can help.
Stenger & Stenger is a law firm that represents creditors and specializes in debt collection cases.  In some instances, individuals have reported that Stenger & Stenger has, on behalf of its clients, taken large sums of money from bank accounts for judgments on debts.  It may seem unfair but it may still be legal.  Debt collectors are notorious for using abusive and fraudulent means to collect money.  It is not uncommon for them to add on interest or fees to increase the balance you supposedly owe.  If they do this, they are in violation of the Federal Fair Debt Collection Practices Act.  Some individuals report that they never received notice of a default judgment entered against them.  These situations can be confusing and frustrating but the attorneys at Garmo & Kiste, PLC are here to help.  If you are having trouble with a debt collector or have been sued by a law firm such as Stenger & Stenger, call Garmo & Kiste, PLC at (248) 398-7100 for a free consultation or contact us with a private message.  We are an aggressive law firm that will fight for your rights.
Another thing to keep in mind is that all debt collection communications are not necessarily legitimate. Debt Collection Scams are increasingly common. These are different from the legitimate debt collection actions taken by actual creditors.  Consumers have reported getting frightening and threatening phone calls demanding payment of outstanding payday or internet check cashing loans.  The caller may claim to be a representative of a law firm or even the government.  These callers probably won't abide by the rules of the FDCPA so if you are being subjected to abusive debt collection behavior such as calling before 8 am or after 9 pm, this is a red flag and you should seek help. The scariest aspect of being contacted by fake debt collectors is that they may have a lot of accurate personal information about you including your birthday or even your Social Security number.  Be sure not to give any additional information about yourself and seek help.
Even dealing with legitimate debt collectors can be a harrowing experience.  If you are in this position the attorneys at Garmo & Kiste, PLC are here to fight for you.   If you have outstanding debt, have been harassed by a debt collection agency or contacted by a law firm such as Stenger & Stenger, please contact us at (248) 398-7100 or send us a private message.
More subject specific information, please click on the following Article links:
Detroit | Troy | Royal Oak | Warren | Sterling Heights | West Bloomfield | Novi | Rochester Hills | Farmington Hills | Southfield | Oak Park | Birmingham | Clinton Township | Livonia | Allen Park | Redford | Wayne | Dearborn | Berkley | Shelby | Romeo | Lapeer | Clawson | Madison Heights | Hazel Park | Bingham Farms | Harper Woods | Grosse Pointe | St. Clair Shores | Livonia | Plymouth | Northville | Canton | Pleasant Ridge | Clarkston | Waterford | Grosse Pointe Farms | Center Line | Eastpointe | Roseville | Fraser | Grosse Pointe Woods | Harrison Township, Mount Clemens | Armada | Armada Township | Bruce Township | Memphis | Ray Township | Richmond | Richmond Township | Romeo | Washington Township | New Baltimore | Macomb Township | Shelby Township | Westland | Inkster | Utica | Chesterfield Township | Lenox Township | New Haven | Taylor | Southgate | Hamtramck | Romulus | Woodhaven | Wyandotte | Ecorse | Lincoln Park | Wayne County | Lapeer County | Macomb County | Oakland County | Tri-County Metro Detroit area