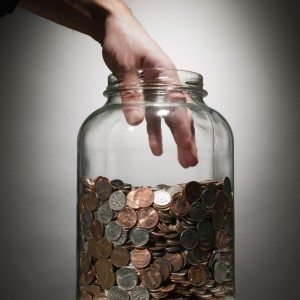 Sued by RAzOR Capital? We Defend Michigan RAzOR Capital Lawsuits:
Credit cards, auto loans, mortgages and other forms of debt are very common in the modern world. The way you handle your debts impacts your credit score which is increasingly important. That little number can affect your chances of getting a car, house, or even a job. It is important to check your credit score and report. By regularly checking your credit report, you can ensure that the debt reflected there is really yours, that there are no mistakes and ensure you are not blind-sided by a debtor or debt collection agency such as RAzOR Capital.
When you check your credit score you may see a single number or multiple ones depending on what website or provider you use.  This is because there are three different credit bureaus, TransUnion, Equifax, and Experian and each may have different information about your borrowing practices.  Some of the factors they use to calculate your credit score include the amount you owe, if you make payments on time, and the length of your credit history.
There are a number of things you can do if you want to raise your credit score.  You can maintain your balance at less than 30% of your credit limit, withhold from applying for new cards more than a few times a year and try to slowly pay down your outstanding debt.
Maintaining your credit can help you achieve your goals in life but your efforts will be hindered if you have unsettled debt disputes.  Individuals may be contacted by debt collection agencies seeking to obtain payment of outstanding debt.  They may do this on behalf of a creditor such as a bank or they may purchase the debt from the original debtor and collect on their own behalf.  RAzOR Capital is one such agency.  They purchase credit card portfolios and collect in order to collect payments on the outstanding debt, and are regularly represented by Stenger & Stenger here in Michigan. If you have been contacted by RAzOR Capital or another debt collection agency, please call Garmo & Kiste, PLC at (248) 398-7100 for a free consultation or contact us with a private message so that you can take the first step to resolving the situation and moving on with your life.
We have handled many debt collection cases and pride ourselves on our keen understanding of both sides of the issue.  We have extensive experience in the Metro Detroit and in all of Michigan with debt collection agencies such as RAzOR Capital.
For more information about Debt Collection Defense and RAzOR Capital or to retain Garmo & Kiste, PLC, call us at (248) 398-7100 for a free consultation or contact us with a private message.
More subject specific information, please click on the following Article links:
Detroit | Troy | Royal Oak | Warren | Sterling Heights | West Bloomfield | Novi | Rochester Hills | Farmington Hills | Southfield | Oak Park | Birmingham | Clinton Township | Livonia | Allen Park | Redford | Wayne | Dearborn | Berkley | Shelby | Romeo | Lapeer | Clawson | Madison Heights | Hazel Park | Bingham Farms | Harper Woods | Grosse Pointe | St. Clair Shores | Livonia | Plymouth | Northville | Canton | Pleasant Ridge | Clarkston | Waterford | Grosse Pointe Farms | Center Line | Eastpointe | Roseville | Fraser | Grosse Pointe Woods | Harrison Township, Mount Clemens | Armada | Armada Township | Bruce Township | Memphis | Ray Township | Richmond | Richmond Township | Romeo | Washington Township | New Baltimore | Macomb Township | Shelby Township | Westland | Inkster | Utica | Chesterfield Township | Lenox Township | New Haven | Taylor | Southgate | Hamtramck | Romulus | Woodhaven | Wyandotte | Ecorse | Lincoln Park | Wayne County | Lapeer County | Macomb County | Oakland County | Tri-County Metro Detroit area