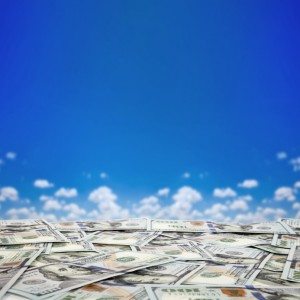 Have you been sued by Rausch, Sturm, Israel, Enerson, & Hornik, LLC? If so you are not alone. Whether you are sued based on an underlying credit card debt, deficiency, or judgment, our experienced attorneys can attempt to negotiate a deal and settle the debt in full. Rausch, Sturm, Israel, Enerson, & Hornik, LLC is such a large scale operation that you are able to submit an offer in compromise online. However, when we take the case, we are able to speak directly with the negotiators and attorneys who are responsible for your file. We have experience with this company and, in fact, used to be debt collectors ourselves. As such we know all the ins and outs of the system and can leverage that to secure you the best deal possible.
It is best to contact a debt collection defense attorney as soon as you are a few months behind on a debt. At that time we can strategize how to best negotiate a settlement based on your change in circumstances, decreased income, job loss, etc. However, we can still help even if your debt has been sold off to a collection agency, third party debt buyer, or is in active litigation (meaning you have been sued). Once you have been sued you must act fast, as debt collection attorneys Rausch, Sturm, Israel, Enerson, & Hornik, LLC are an aggressive firm and if you do not answer in a timely fashion and according to the court's specifications you could end up with a default judgment against you or even a writ of garnishment for your wages or income tax.
If you have outstanding debt, have been harassed by a debt collection agency, or contacted by a law firm or third party debt buyer like Rausch, Sturm, Israel, Enerson, & Hornik, LLC, Call Garmo & Kiste, PLC at (248) 398-7100 for a free consultation or contact us with a private message.
More subject specific information, please click on the following Article links:
Detroit | Troy | Royal Oak | Warren | Sterling Heights | West Bloomfield | Novi | Rochester Hills | Farmington Hills | Southfield | Oak Park | Birmingham | Clinton Township | Livonia | Allen Park | Redford | Wayne | Dearborn | Berkley | Shelby | Romeo | Lapeer | Clawson | Madison Heights | Hazel Park | Bingham Farms | Harper Woods | Grosse Pointe | St. Clair Shores | Livonia | Plymouth | Northville | Canton | Pleasant Ridge | Clarkston | Waterford | Grosse Pointe Farms | Center Line | Eastpointe | Roseville | Fraser | Grosse Pointe Woods | Harrison Township, Mount Clemens | Armada | Armada Township | Bruce Township | Memphis | Ray Township | Richmond | Richmond Township | Romeo | Washington Township | New Baltimore | Macomb Township | Shelby Township | Westland | Inkster | Utica | Chesterfield Township | Lenox Township | New Haven | Taylor | Southgate | Hamtramck | Romulus | Woodhaven | Wyandotte | Ecorse | Lincoln Park | Wayne County | Lapeer County | Macomb County | Oakland County | Tri-County Metro Detroit area