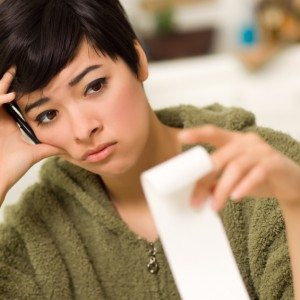 Sued by Midland Funding, LLC in Michigan? We can help
If you have past due debts on credit card accounts, deficiencies, or other debts you may have creditors calling and harassing you. Eventually, the debt may be purchased by a third party debt buyer such as Midland Funding, LLC. This means that the debt has been charged off, (written off as bad by the original debt holder) and the original note-holder may have collected on an insurance policy. Since these debts have a track record of being unpaid, they are a bargain and can be sold in bulk to companies like Midland Funding, LLC.
This is actually good news for the person owing the debt, because debt buyers tend to settle accounts for much lower than original debt holders. The debt is already charged off, and they have purchased the debt for a very small amount so they can make a profit on a much lower percentage. On the other hand though, they are pretty aggressive in collection so if the debt remains unpaid for long enough while it is owned by Midland Funding, LLC they will almost always sue. In these cases Midland Funding, LLC is usually represented by one of three large law firms: Mary Jane Elliott PLLC, Stillman Law Offices, or Weltman, Weinburg, and Reis. Our offices have worked with these law firms extensively. In fact, our attorneys used to be debt collectors themselves before they became defense attorneys- we know all the tips and tricks of the trade and can put them to work for you.
Once you are sued, you must take action and answer the court in a specific format or else Midland Funding, LLC will take a default judgment against you. We get many calls from people who have had a default taken against them. Usually these people are being subjected to wage garnishments or income tax return garnishments. While we can still help these individuals, you have a lot more leverage if an attorney gets involved from the beginning. We can help you respond to the court appropriately, protect your rights, and ultimately negotiate a settlement on your behalf for less than the total debt.
If you have outstanding debt, have been harassed by a debt collection agency, or contacted by a law firm or third party debt buyer like Midland Funding, LLC, Call Garmo & Kiste, PLC at (248) 398-7100 for a free consultation or contact us with a private message.
More subject specific information, please click on the following Article links:
Detroit | Troy | Royal Oak | Warren | Sterling Heights | West Bloomfield | Novi | Rochester Hills | Farmington Hills | Southfield | Oak Park | Birmingham | Clinton Township | Livonia | Allen Park | Redford | Wayne | Dearborn | Berkley | Shelby | Romeo | Lapeer | Clawson | Madison Heights | Hazel Park | Bingham Farms | Harper Woods | Grosse Pointe | St. Clair Shores | Livonia | Plymouth | Northville | Canton | Pleasant Ridge | Clarkston | Waterford | Grosse Pointe Farms | Center Line | Eastpointe | Roseville | Fraser | Grosse Pointe Woods | Harrison Township, Mount Clemens | Armada | Armada Township | Bruce Township | Memphis | Ray Township | Richmond | Richmond Township | Romeo | Washington Township | New Baltimore | Macomb Township | Shelby Township | Westland | Inkster | Utica | Chesterfield Township | Lenox Township | New Haven | Taylor | Southgate | Hamtramck | Romulus | Woodhaven | Wyandotte | Ecorse | Lincoln Park | Wayne County | Lapeer County | Macomb County | Oakland County | Tri-County Metro Detroit area