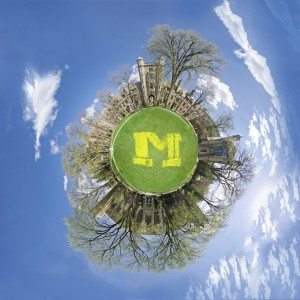 Have you received a Open Intox Charge while Tailgating in Ann Arbor, Michigan? Understand Ann Arbor Mich's Open Container Law

The tailgating season is in full force, and the University of Michigan is one of the best places to kick back and prepare to watch the game on TV or in person. Whether you are a student, an alumni, or an avid spectator it is always fun to put something on the grill, wear your jersey, and usually indulge in a few adult beverages while hanging out with your friends on State Street. Michigan rivalry games especially, Michigan State and Ohio State home games in particular, seem to result in a rash of open intoxication tickets due to overindulgence during the festivities. Most people think they are out of the woods for alcohol crimes at football games once they are over the age of 21. However, even adults of legal drinking age can be cited for open intoxication. Many treat this ticket as no big deal, but it is in fact a misdemeanor.
Misdemeanors of this nature can carry a penalty of up to 90 days in jail, a term of probation, fines, as well as court costs and fees. Further, the cases are usually open and shut cases if you were drinking public you are guilty and stand no chance of mitigating damages on your own. Through our practice though, we have been able to get many of these open intoxication charges reduced to civil infractions, or even dismissed. The difference between having a misdemeanor on your record, versus a civil infraction is a big one. A misdemeanor follows you for the rest of your life. You will have to check that you have been convicted of a crime on job applications. While a minor open intox charge might not seem like a big deal once you explain it to a potential employer, many people never get that chance since their applications are summarily dismissed. Hiring a lawyer at this time can save you a lot more trouble down the line.
So if you have received a Open Intox Charge while Tailgating in Ann Arbor, Michigan, let us help you. For more information and/or to retain Garmo & Kiste, PLC call us at (248) 398-7100 for a free consultation or contact us with a private message.