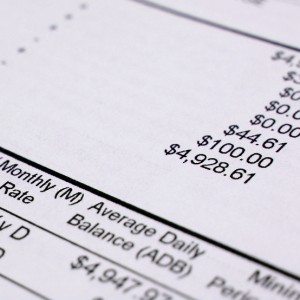 Many individuals that have been subject to the debt collection process perceive it as confusing, questionable or even unfair. That was the exact sentiment of Wallace, who brought a claim against a debt collector over a letter it sent him.  Specifically, Wallace and his attorney, brought a claim against Diversified Consultants over the wording of directions in the notice letter. The letter stated that he owed $2,000.00 for a phone bill and that he must respond within 30 days "of" receiving the notice. The federal law governing debt collection requires that individuals be informed that they have 30 days to respond "after" receiving the notice.
Wallace filed this claim in federal court but his claim was dismissed.  He appealed this dismissal and the Court of Appeals once more determined that this claim was unfounded because a reasonable person would understand what the notice meant. Though this was clearly a frivolous claim, there are specific procedures that debt collectors must follow.  Individuals in debt do have rights that debt collectors cannot infringe upon including the right to not be repeatedly harassed at work.  It is important to find an attorney with a track record of taking cases seriously.  You can trust that the attorneys at Garmo & Kiste, PLC will defend your rights with integrity, provide tailored service to your case and will not waste your time.
If you have outstanding debt, have been harassed by a debt collection agency, or contacted by a law firm or third party debt buyer like Diversified Consultants, Call Garmo & Kiste, PLC at (248) 398-7100 for a free consultation or contact us with a private message.
More subject specific information, please click on the following Article links:
Detroit | Troy | Royal Oak | Warren | Sterling Heights | West Bloomfield | Novi | Rochester Hills | Farmington Hills | Southfield | Oak Park | Birmingham | Clinton Township | Livonia | Allen Park | Redford | Wayne | Dearborn | Berkley | Shelby | Romeo | Lapeer | Clawson | Madison Heights | Hazel Park | Bingham Farms | Harper Woods | Grosse Pointe | St. Clair Shores | Livonia | Plymouth | Northville | Canton | Pleasant Ridge | Clarkston | Waterford | Grosse Pointe Farms | Center Line | Eastpointe | Roseville | Fraser | Grosse Pointe Woods | Harrison Township, Mount Clemens | Armada | Armada Township | Bruce Township | Memphis | Ray Township | Richmond | Richmond Township | Romeo | Washington Township | New Baltimore | Macomb Township | Shelby Township | Westland | Inkster | Utica | Chesterfield Township | Lenox Township | New Haven | Taylor | Southgate | Hamtramck | Romulus | Woodhaven | Wyandotte | Ecorse | Lincoln Park | Wayne County | Lapeer County | Macomb County | Oakland County | Tri-County Metro Detroit area