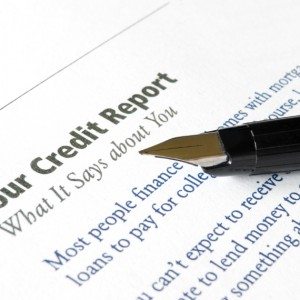 Michigan Credit Reporting Error Repair Attorneys:
Checking your credit report is one of the most important things you can do as a credit consumer.  The three main credit reporting agencies, Experian, Equifax, and TransUnion, are responsible for maintaining credit files of millions of Americans.  Some of these credit files have errors.  In fact, the FTC conducted a study of the U.S. credit reporting industry in 2012 which revealed that 5% of consumers had significant errors on at least one of their three credit reports.  This study highlighted the importance of regularly checking your credit report for errors.  These errors can lead to lower credit scores.  Lower scores have a serious impact on your wallet.
So how can you get your credit report?  The Federal Credit Reporting Act dictates that each of the three main credit reporting agencies must provide consumers with a free copy of their credit report once a year, upon request.  To order your credit report, call 1-877-322-8228 or visit AnnualCreditReport.com for a printable order form.  You may also purchase a copy of your report by contacting the agencies individually.
What do mistakes look like?  Some agencies may report  mortgages that were the subject of short sales as foreclosures, include debts that were paid off, report negative factors that had to do with documented identity theft that were out of your control, or even post debts that belong to someone else.
What should you do if you find a mistake?  First, you should write a letter to dispute the mistake with the credit agency that reported it.  Some individuals successfully proceed with the dispute process.  However, many consumers find that credit agencies don't always resolve these situations or even respond to communications.  These are the individuals that may need to take legal action in order for the agency to fix the mistake.  The Fair Credit Reporting Act provides remedies to consumers that have mistakes on their credit report.  Consumers may, through legal action, recover actual damages that resulted from the mistake such as economic harm and emotional distress and punitive or statutory damages in some situations.  If you have found a mistake and are having a difficult time with a credit reporting agency, call the attorneys at Garmo & Kiste, PLC.  We will help you take the steps necessary to resolve the situation.  Contact Garmo & Kiste, PLC at (248) 398-7100 for a free consultation or send us a private message.
For more subject specific information, please click on the following Article links: