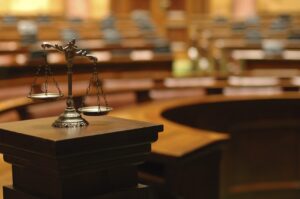 If you were charged with a crime as a juvenile you probably thought that your juvenile record would disappear once you were an adult. However, that is not always the case. Due to a misunderstanding of the terms of your conviction, or a reporting error it may still appear broadly, or at least to some specific agencies. If so, and you meet some other qualifications, you may be eligible for a juvenile expungement. According to the Michigan Court's self-help section your eligibility depends on whether you can answer no to the following questions:
Do you have a federal conviction?
Do you have a criminal conviction in another state?
Do you have a felony adult criminal conviction in Michigan, excluding those for which judgment of guilt was deferred?
Were you adjudicated of an offense that if committed by an adult would be a felony for which the maximum punishment is life imprisonment?
Were you adjudicated of a specified juvenile violation as defined in MCL 712A.2d(9)?
Is the adjudication you want to have set aside a felony or misdemeanor traffic offense? A traffic offense is an adjudication for violating the Michigan Vehicle Code or a local ordinance substantially corresponding to that act, which violation involves the operation of a vehicle.
Are you less than 24 years of age?
Has it been less than five years since the date of the disposition of your adjudication, or if you were detained, has it been less than five years since you were released?
For further clarification, contact an experienced attorney today. Having a crime on your record can have many long-term effects on your life. It can make you a less desirable job candidate in this market, it can limit your ability to travel, and it can even make it difficult or impossible to get student loans. Clearing up your record is a one-time expense that is an investment in your future.
Need a Juvenile Expungement Lawyer? To retain Garmo & Kiste, PLC, for assistance in these matters call us at (248) 398-7100 for a free consultation or contact us with a private message. We are experienced Michigan attorneys with offices in Troy, MI.