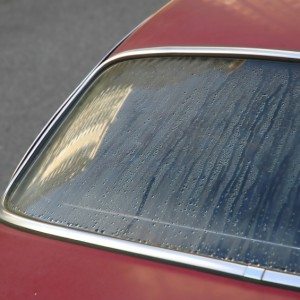 Medical Marijuana is recognized as a legal substance for registered patients in the state of Michigan.  Patients with recognized conditions may use and carry the drug legally under Michigan Law.  Patients may apply for and receive an ID card from the State which provides legal protection if they are confronted with Michigan police officers.
Recent developments in Michigan law have slightly altered how patients may carry marijuana.  Michigan Public Act 460 became enforceable in 2013.
The Act clarifies how marijuana may be transported in motor vehicles.
Specifically it states that a patient may not transport or possess usable marijuana in or on a motor vehicle or any self-propelled vehicle designed for land travel unless the marijuana is enclosed in a case in the trunk of the vehicle or, if the vehicle does not have a trunk, the marijuana is enclosed in a case that is not readily accessible from the interior of the vehicle.  This law applies only to patients carrying marijuana that can be smoked or otherwise used by the patient, but not seeds or marijuana plants.  This offense is a misdemeanor and is punishable by imprisonment for up to 93 days or a fine of not more than 500.00 or both.
Many medical marijuana users find themselves faced with this new offense as it is increasingly common.  Though this may seem like another caveat of liability for medical marijuana users, the state legislature passed the bill with a large majority, reflecting that our representatives believed strongly in the law and that more laws similar to this may develop in the future.
Marijuana laws are complicated.  Michigan lawmakers have compiled these rules in a piece-by-piece manner.  New laws are developing constantly and existing laws may be amended through the future.  Further, federal and state law conflict.  If you are a medical marijuana user or are considering it as a treatment option, it is increasingly important that you are knowledgeable about how the laws work.  Our attorneys here at Garmo & Kiste PLC can serve as your legal resource because we have experience in this area of law.  We can explain how the laws interact and help to ensure you are in compliance with them in regards to your medical marijuana treatment.  Whether you are facing an offense or would like to ensure your treatment is carried out in a legal manner, please contact us at (248) 398-7100 for a free consultation or contact us with a private message.
Charged with Improper Transporting of Medical Marijuana in Michigan? Serving clients in the following areas:
Detroit | Troy | Royal Oak | Warren | Sterling Heights | West Bloomfield | Novi | Rochester Hills | Farmington Hills | Southfield | Oak Park | Birmingham | Clinton Township | Livonia | Allen Park | Redford | Wayne | Dearborn | Berkley | Shelby | Romeo | Lapeer | Clawson | Madison Heights | Hazel Park | Bingham Farms | Harper Woods | Grosse Pointe | St. Clair Shores | Livonia | Plymouth | Northville | Canton | Pleasant Ridge | Clarkston | Waterford | Grosse Pointe Farms | Center Line | Eastpointe | Roseville | Fraser | Grosse Pointe Woods | Harrison Township, Mount Clemens | Armada | Armada Township | Bruce Township | Memphis | Ray Township | Richmond | Richmond Township | Romeo | Washington Township | New Baltimore | Macomb Township | Shelby Township | Westland | Inkster | Utica | Chesterfield Township | Lenox Township | New Haven | Taylor | Southgate | Hamtramck | Romulus | Woodhaven | Wyandotte | Ecorse | Lincoln Park | Wayne County | Lapeer County | Macomb County | Oakland County | Tri-County Metro Detroit area