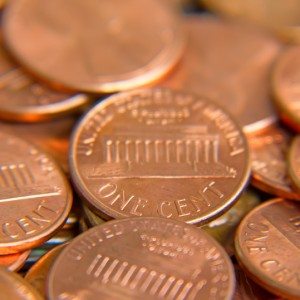 Have you been sued by Cavalry SPV I, LLC? As a debt buying agency, Cavalry SPV I, LLC purchases bad debts or otherwise troubled accounts from loan initiators. Because a large proportion of these investments will not pay off, Cavalry is often willing to work with a borrower who comes to the table to negotiate. Furthermore, since they are not the originators of the note, and got a deal on the debt in the first place post-charge off, they may be willing to take a lower settlement amount. Our offices have had great success negotiating with Cavalry SPV I, LLC for pennies on the dollar.
There are several keys to our success. First, we work with Cavalry all the time. We know the attorneys who more than likely will end up handling the suit if you are ultimately sued. We know what collectors want to see to get lower offers. This is because our attorneys worked as debt collectors prior to opening our debt collection defense firm. We know the tricks of the trade and how to turn them around for your benefit.
While Michigan is generally a very creditor friendly state, recently we have had some favorable decisions for debtors. In McDonald v Asset Acceptance it was held that a third party debt buyer (Asset Acceptance and Cavalry are very similar in this respect) may not charge interest for the period of time post charge off. Charge off is when the originator of the loan writes off the debt and the actual amount of loss (which is much lower), at times makes an insurance claim on the amount lost. There is some debate as to whether courts will interpret this to mean that once the debt buyers own the debts they can begin charging their own interest, or whether the interest is forever waived as assignees stand in the shoes of their assignors.
If you have outstanding debt, have been harassed by a debt collection agency, or contacted by a law firm or third party debt buyer like Cavalry SPV, Call Garmo & Kiste, PLC at (248) 398-7100 for a free consultation or contact us with a private message.
More subject specific information, please click on the following Article links:
Detroit | Troy | Royal Oak | Warren | Sterling Heights | West Bloomfield | Novi | Rochester Hills | Farmington Hills | Southfield | Oak Park | Birmingham | Clinton Township | Livonia | Allen Park | Redford | Wayne | Dearborn | Berkley | Shelby | Romeo | Lapeer | Clawson | Madison Heights | Hazel Park | Bingham Farms | Harper Woods | Grosse Pointe | St. Clair Shores | Livonia | Plymouth | Northville | Canton | Pleasant Ridge | Clarkston | Waterford | Grosse Pointe Farms | Center Line | Eastpointe | Roseville | Fraser | Grosse Pointe Woods | Harrison Township, Mount Clemens | Armada | Armada Township | Bruce Township | Memphis | Ray Township | Richmond | Richmond Township | Romeo | Washington Township | New Baltimore | Macomb Township | Shelby Township | Westland | Inkster | Utica | Chesterfield Township | Lenox Township | New Haven | Taylor | Southgate | Hamtramck | Romulus | Woodhaven | Wyandotte | Ecorse | Lincoln Park | Wayne County | Lapeer County | Macomb County | Oakland County | Tri-County Metro Detroit area