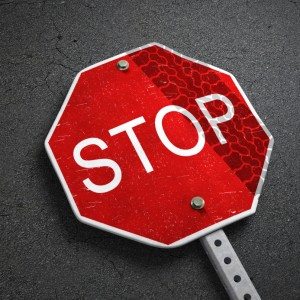 Failure to Stop Within A Sure and Clear Distance in Michigan:
One of the most common traffic civil infractions that our office handles are Failure to Stop Within Assured Clear Distance (sometimes called failure to stop within a sure and clear distance). Pursuant to MCL 257.627(1), this civil infraction carries a two point penalty on your driver's license. Often this ticket is written in conjunction with a traffic accident, but it is also often written on its own. While an accident will remain on the record of both parties involved forever, in some cases this ticket can be negotiated down to an impeding traffic charge. Impeding traffic carries no points and will not abstract on your record. This is an advantage because the fewer points on your records, the lower your insurance rates will be.
Points remain on your traffic record for 7 years. As such, failing to deal with a ticket now could mean that down the road you are ineligible for programs to reduce future tickets. This is why it is important to treat every traffic ticket seriously, in order to preserve your clean record. A clean record is very important to preserving your ability to get deals on traffic tickets in the future, keeping your insurance rates low, and avoiding driver's responsibility fees. Driver's responsibility fees are routinely assessed against drivers with too many points on their record, and will continue to be assessed until your points fall below a certain threshold. These fines are costly and completely avoidable with some preventive attention.
Our traffic ticket attorneys work in all major metro Detroit courts including but not limited to Troy, Madison Heights, Sterling Heights, Rochester Hills, Warren, and many others. We are familiar with court policies and the city attorneys or prosecutors who work in each court. As such, we are able to get the best deal available in your circumstance. One factor that really helps the kind of deals we are able to negotiate is your attitude with the police officer when you were pulled over. A good attitude can often mean a better deal is available down the line.
To retain Garmo & Kiste, PLC, for assistance in these matters call us at (248) 398-7100 for a free consultation or contact us with a private message. We are experienced Michigan attorneys with offices in Troy, MI.