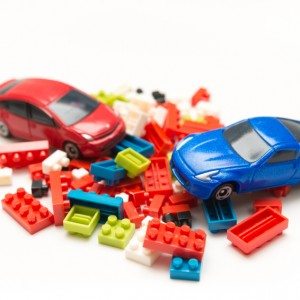 Hundreds of car accidents occur in Michigan every day. If damage to your car and a delay in your day isn't frustrating enough, you may even receive a ticket if you don't follow the exact protocol following the accident.  Under Michigan Vehicle Code 257.618 the driver of a vehicle who knows or who has reason to believe that he has been involved in an accident upon public or private property that is open to travel by the public shall immediately stop his or her vehicle at the scene of the accident and shall remain there until the requirements of section 619 are fulfilled or immediately report the accident to a police station or officer.
Failure to Stop and Identify at a Property Damage Accident is commonly called Hit and Run. It is a 6 point misdemeanor offense and carries a hearty fine,  and possibly jail and/or probation. Section 619 dictates that the driver of a vehicle who knows or has reason to believe that he or she has been involved in an accident with an individual or with another vehicle that is operated or attended by another individual will do the following:
Give his or her name and address, and the registration number of the vehicle he or she is operating, including the name and address of the owner, to a police officer, the individual struck, or the driver or occupants of the vehicle with which he or she has collided.  Then the driver must show his or her license to the individual or driver of whose car was struck or a police officer and do everything to reasonably assist in securing medical aid for anyone injured.
If you have been involved in an accident, fail to meet these requirements and the accident results in damage to a vehicle operated by or attended by any individual, the individual is guilty of a misdemeanor punishable by imprisonment or, more commonly, a fine of $100.00.  Tickets for this offense are very common in Michigan.  Many drivers that are involved in an accident want to get the whole ordeal over with as soon as possible but it is advisable to take the requisite actions in order to avoid paying a fine on top of any repairs that might need to be done.   However, if you were involved in an accident and received a ticket of this nature, there are resources you can use to ensure this ticket does not cause issues in the future.  The attorneys at Garmo & Kiste, PLC have a great deal of experience with tickets of this nature in the courts of Metro-Detroit.  If you would like more information, please call Garmo & Kiste, PLC at (248) 398-7100 for a free consultation or contact us with a private message.
Detroit | Troy | Royal Oak | Warren | Sterling Heights | West Bloomfield | Novi | Rochester Hills | Farmington Hills | Southfield | Oak Park | Birmingham | Clinton Township | Livonia | Allen Park | Redford | Wayne | Dearborn | Berkley | Shelby | Romeo | Lapeer | Clawson | Madison Heights | Hazel Park | Bingham Farms | Harper Woods | Grosse Pointe | St. Clair Shores | Livonia | Plymouth | Northville | Canton | Pleasant Ridge | Clarkston | Waterford | Grosse Pointe Farms | Center Line | Eastpointe | Roseville | Fraser | Grosse Pointe Woods | Harrison Township, Mount Clemens | Armada | Armada Township | Bruce Township | Memphis | Ray Township | Richmond | Richmond Township | Romeo | Washington Township | New Baltimore | Macomb Township | Shelby Township | Westland | Inkster | Utica | Chesterfield Township | Lenox Township | New Haven | Taylor | Southgate | Hamtramck | Romulus | Woodhaven | Wyandotte | Ecorse | Lincoln Park | Wayne County | Lapeer County | Macomb County | Oakland County | Tri-County Metro Detroit area