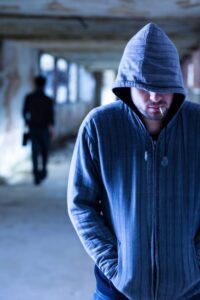 Did you know that if you are carrying significant sums of money and it is determined to be related to the drug trade it may be confiscated? Many travelers carry large amounts of funds for investment purposes, in case of emergency, or for any number of other reasons. However, even a drug dog alert can be enough evidence for the DEA, or other governmental agency to seize these assets pursuant to 21 USC 881. This type of seizure is different from a Currency Reporting violation seizure.
Unless you follow the very specific procedure set out to appeal this decision, you will have no right to get this money back. The procedural requirements are very time sensitive and are steeped in bureaucracy. Our attorneys have experience dealing with the Forfeiture Counsel of the DEA, and other confiscating agencies. We can file the petition for you and handle all of the procedural matters. We have recouped funds for clients, and can use the same tried and true techniques to represent you.
Our attorneys will work to demonstrate you meet the requirements demonstrate an "innocent owner defense" or a "valid good faith and legally cognizable interest in the seized property." Seizure agents should be held accountable and have to prove that the moneys they seized are actually related to the drug trade. If their evidence is shaky we should be able to get your money back. When you are dealing with the federal government you don't want to go in alone. We will work to get your money back like it's ours, because if you are not reimbursed, you don't pay us a dime. Nationwide call our Attorneys at 877-406-6906 for a free consultation.