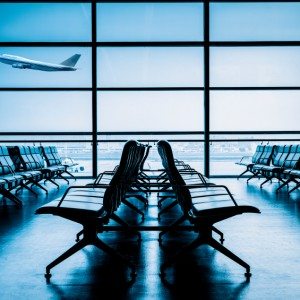 Detroit Metro Airport (DTW) is one of the busiest airports in the United States. As such, safety and security are high priorities. In order to promote these goals, the Wayne County Airport Authority Board adopted a new Airport Ordinance in March of 2013. This document details the rules that apply to travelers.
Travelers may be familiar with an announcement made in the airport that luggage should not be left unattended. This is a warning that coincides with an Airport Ordinance. Section 6.7 states that, "[a] Person shall not abandon personal property upon Airport premises… Violation of Subsection 6.7 is a misdemeanor." In fact, it appears that law enforcement officers have been taking this rule very seriously in recent months.
Travelers may be surprised that a number of other seemingly innocuous activities are considered misdemeanors under the Airport Ordinance if conducted at the airport. These include:
• Using roller skates or other similar devices
• Altering, defacing, or damaging any airport property including walls, floors, or even plants
• Gambling in any way without a permit
• Posting or distributing any informational or advertising materials without a permit
• Taking still, motion or sound pictures of or at the Airport for commercial purposes without a permit
If you have been charged with a misdemeanor for violating these or any other sections of the Ordinance, contact the attorneys at Garmo & Kiste, PLC. These charges should not be taken lightly as conviction will create a criminal record or add to an existing one.
Detroit Metro Airport (DTW) misdemeanor criminal charges? Dealing with Homeland Security, Transportation and Safety Administration (TSA) or customs/immigration violations? To receive more information, call Garmo & Kiste, PLC at (248) 398-7100 for a free consultation or contact us with a private message
34th District Court
11131 Wayne Rd
Romulus, MI