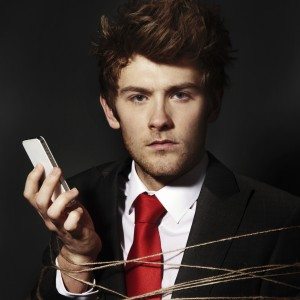 Ann Arbor District Court, Bay County District Court, and Highland Park District Court Debut Online Traffic Court
As part of the continuing "Judge Online" movement, several local courts recently signed with a software service that allows civil infractions, or even low level misdemeanor crimes to be handled online. Programs such as these are part of an increasing move to make courts more efficient. However, we still wouldn't recommend that you go out try to negotiate your own ticket or misdemeanor.
The problem lies in the nature of the procedure the software requires. Per their own directions, step 2 is "if you're willing to admit guilt but would like to negotiate for a lesser charge, you compose an explanation of your circumstances-perhaps even a justification of your actions- and submit it through the court's website." This is the exact opposite of how our attorneys would recommend that you proceed. Once you have admitted guilt, there is no incentive left for prosecutors and city attorneys to come to a deal. All they would have to do if you fought a ticket was prove your guilt. If you have just admitted guilt, why would they offer you a better deal? You have done their job for them. Even if this system provides marginally better deals, it does not match the value of meeting a prosecutor face to face to argue your case. Showing you are willing to hire an attorney to show up and fight your ticket demonstrates that you are not going to go away easily, and it is in the prosecutor's best interest to give you a great deal.
The 74th District, 14A District, and 30th District courts are betting at you won't do more than log on and ask for a reduction in the charge. However, it is the squeaky wheel that gets the oil. Are you going to be satisfied with a slight reduction in the charge or do you want the best deal available? If you don't want to roll the dice with your traffic record, or criminal record contact Garmo & Kiste, PLC call us at (248) 398-7100 for a free consultation or contact us with a private message.
Ann Arbor, Bay County and Highland Park Courts Online