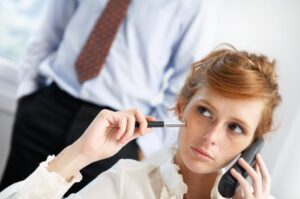 Victim of Harassment and Stalking in Michigan? Hsrassment is a criminal offense in Michigan under the stalking statute which states:
750.411h Stalking; definitions; violation as misdemeanor; penalties; probation; conditions; evidence of continued conduct as rebuttable presumption; additional penalties.
Sec. 411h.
(1) As used in this section:
(c) "Harassment" means conduct directed toward a victim that includes, but is not limited to, repeated or continuing unconsented contact that would cause a reasonable individual to suffer emotional distress and that actually causes the victim to suffer emotional distress. Harassment does not include constitutionally protected activity or conduct that serves a legitimate purpose.
If you are charged with stalking it is a very serious offense. You need an experienced attorney to represent you to prevent you from paying heavy fines, having a permanent criminal record, or even incarceration. Furthermore, our office recently handled a case where a client was convicted of stalking, was incarcerated, and completed parole successfully. However, thereafter a PPO was taken out against him, meaning that he was punished repeatedly for the same offense. Moreover, this PPO could last or be extended indefinitely. If you do not want this to happen to you, it is important to fight this charge from the very beginning. The attorneys of Garmo & Kiste, PLC have had success fighting charges of stalking and harassment, and we can put our experience to work for you in order to get these charges modified, reduced, or even dismissed.
To retain Garmo & Kiste, PLC, for assistance in these matters call us at (248) 398-7100 for a free consultation or contact us with a private message. We are experienced Michigan attorneys with offices in Troy, MI.