Looking for a Troy Michigan Same Sex Divorce Attorney? We can help.
Has the State of Michigan made it difficult for you to obtain a divorce?  Previously it was difficult to obtain a same sex divorce in this state.  This was because couples would generally marry in another state and move back to Michigan.  However, since Michigan recognized gay marriages as void ad initio, they would not consider there to be jurisdiction to issue a divorce.  This left people with the option to set up residency in other states in order to qualify to file for divorce jurisdictionally, which takes 60-90 days and an intent to reside there indefinitely.
Fortunately for these couples, the recent United States Supreme Court ruling Obergefell v. Hodges mandated that all state governments recognize gay marriage.  This is not only good for unmarried gay couples in Michigan, as they now have that option, but also for gay couples trying to legally obtain a divorce without jumping through legal hoops and disrupting their lives and those of their children.
Divorce is always a last resort, but for some families it is simply the only option and often what's best for both parents to keep a healthy relationship with the children.  The previous process was abusive to couples seeking a divorce not only because of the difficulty of attempting to claim residency elsewhere, or incredibly long period of time it took to do so, but the strain on the personal lives of everyone involved and the damage done to a relationship that could have been maintained on good terms the process were more civil.
The difficulty of the process was the product of legal technicalities and inconsistencies.  A couple getting divorced can only do so through the state government of which they claim residency.  If a gay couple were married in another state and then moved to Michigan, their residency would change to Michigan but the state would not recognize their marriage because the state constitution forbade it.  Because the state did not recognize their marriage, they could not issue a divorce because technically the marriage didn't exist.  This is what would force couples to claim residency elsewhere, a process that can have a tremendous strain on the personal, professional, and family lives of those involved.
However, this is no longer the case.  Now that the State of Michigan recognizes gay marriages, they also will issue divorces for those couples with no other option.  Although the process has become easier, it is still important for those seeking divorce to obtain an attorney.  Divorce law can be difficult to navigate, and it is vital to a party to have an experienced attorney guiding you through the process.  If you are facing a divorce in the State of Michigan,
Looking for a Troy Michigan Same Sex Divorce Attorney? If you need assistance in these or any area of other family law, read below for more info, call us at (248) 398-7100  for a free consultation or contact us with a private message.
For information on specific family law issues please see: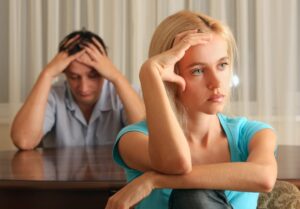 Mediation has a reputation for being time consuming, expensive, and messy. However, in our practice we have seen the exact opposite. You can pay your attorney hourly to communicate back and forth with opposing counsel for months on end, or everyone can sit down in the same room and hash out the issues in a few hours. The result is often a much faster, less contentious, cheaper, and fair result. When the offices of Garmo & Kiste, PLC handle your divorce we can put you in touch with a great mediator and will attend with you to ensure your interests are fairly represented. The sooner a divorce matter is settled as to the major issues, the sooner it can be entered and you can move on with your life. We are all about finding ways to keep your attorney's fees low while getting you the best possible result quickly. To retain Garmo & Kiste, PLC call us at (248) 398-7100 for a free consultation or contact us with a private message.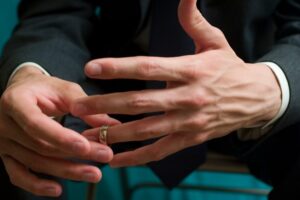 While many people seem to think that once lawyers get involved that divorces become adversarial, in reality, one of the best things you can do keep your
divorce
amicable is hire an attorney. Here are some additional tips:
Meet with an attorney to strategize whether it would be a tactical advantage to be the first to file
Gather important documents such as tax filings for at least the past two years, bank statements, deeds, etc.
DON'T:
Try to sequester money or other assets
Post anything that could be construed as negative about your children, spouse, or that could be used to defame your character on social media sites.
The more amicably issues can be resolved, the faster the process will go, and the less expensive it will be for everyone. For more personalized tips from experienced divorce attorneys contact Garmo & Kiste, PLC.