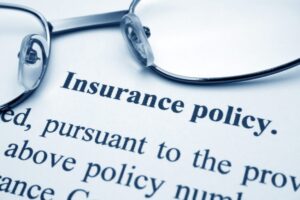 In Michigan you are required to carry proof of insurance. The Michigan no-fault statute requires a Michigan driver to have significant insurance and to carry proof of such insurance at all times. Not having insurance at all could affect your eligibility for benefits if you are injured or killed in an accident. In order to decentivized non-compliance through the passage of MCL 500.3101. If you have altered, counterfeit, or otherwise fraudulent proof of insurance you could be charged with fraudulent insurance pursuant to MCL 500.3101a(4). This statute states:
(4) A person who supplies false information to the secretary of state under this section or who issues or uses an altered, fraudulent, or counterfeit certificate of insurance is guilty of a misdemeanor punishable by imprisonment for not more than 1 year or a fine of not more than $1,000.00, or both.
An experienced attorney can fight this misdemeanor charge for you in order to protect your freedom, finances, and ability to drive. At Garmo & Kiste, PLC we have developed relationships with the Prosecutors and City Attorneys who will be assigned to your case. In the past we have been able to negotiate modification, reduction, or even dismissals of charges for our clients. We can work to have you sentenced pursuant to a diversionary program which means after a successful period completing the courts terms such as probation and drug testing, your record will be clean!
Need Help? Fraudulent Insurance MCL 500.3101 Criminal Charges ? To retain Garmo & Kiste, PLC, for assistance in these matters call us at (248) 398-7100 for a free consultation or contact us with a private message. We are experienced Michigan attorneys with offices in Troy, MI.