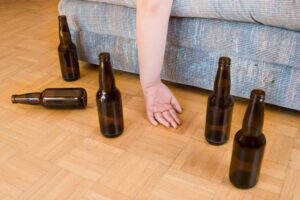 Have you been charged under Michigan Compiled Law § 750.145 – Contributing to the Delinquency of a Minor? This charge can come about from hosting a teenage drinking party, or other delinquency. The illegal behavior is outlined in the statute below:
750.145 Minor; contributing to neglect or delinquency.
Sec. 145.
Contributing to neglect or delinquency of children—Any person who shall by any act, or by any word, encourage, contribute toward, cause or tend to cause any minor child under the age of 17 years to become neglected or delinquent so as to come or tend to come under the jurisdiction of the juvenile division of the probate court, as defined in section 2 of chapter 12a of Act No. 288 of the Public Acts of 1939, as added by Act No. 54 of the Public Acts of the First Extra Session of 1944, and any amendments thereto, whether or not such child shall in fact be adjudicated a ward of the probate court, shall be guilty of a misdemeanor.
A misdemeanor is a serious charge that can have serious ramifications. A misdemeanor charge will stay on your record forever and will appear on background checks for employment. An experienced attorney can get these charges modified, reduced, or even dismissed. At Garmo & Kiste our attorneys frequent Metro Detroit Courts and have developed relationships with the Prosecutors, City Attorneys, and Judges overseeing your case. We can negotiate a better deal or sentence for you based on the experience we have acquired. Charged with Contributing to the Delinquency of a Minor Michigan.To retain Garmo & Kiste, PLC, for assistance in these matters call us at (248) 398-7100 for a free consultation or contact us with a private message. We are experienced Michigan attorneys with offices in Troy, MI.