Detroit Metro Airport (DTW) is one of the busiest airports in the United States. As such, safety and security are high priorities. In order to promote these goals, the Wayne County Airport Authority Board adopted a new Airport Ordinance in March of 2013. This document details the rules that apply to travelers.
Travelers may be familiar with an announcement made in the airport that luggage should not be left unattended. This is a warning that coincides with an Airport Ordinance. Section 6.7 states that, "[a] Person shall not abandon personal property upon Airport premises… Violation of Subsection 6.7 is a misdemeanor." In fact, it appears that law enforcement officers have been taking this rule very seriously in recent months.
Travelers may be surprised that a number of other seemingly innocuous activities are considered misdemeanors under the Airport Ordinance if conducted at the airport. These include:
• Using roller skates or other similar devices
• Altering, defacing, or damaging any airport property including walls, floors, or even plants
• Gambling in any way without a permit
• Posting or distributing any informational or advertising materials without a permit
• Taking still, motion or sound pictures of or at the Airport for commercial purposes without a permit
If you have been charged with a misdemeanor for violating these or any other sections of the Ordinance, contact the attorneys at Garmo & Kiste, PLC. These charges should not be taken lightly as conviction will create a criminal record or add to an existing one.
Detroit Metro Airport (DTW) misdemeanor criminal charges? Dealing with Homeland Security, Transportation and Safety Administration (TSA) or customs/immigration violations? To receive more information, call Garmo & Kiste, PLC at (248) 398-7100 for a free consultation or contact us with a private message
34th District Court
11131 Wayne Rd
Romulus, MI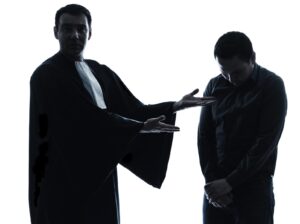 Another category of offense that can have serious ramifications for your immigration status is an aggravated felony. An aggravated felony is a crime for which you may be imprisoned for a term of more than one year. The categories of crimes included have been expanded several times over the past few years through federal legislation. If convicted of an aggravated felony and you are not a citizen, depending on your status you may not receive asylum, become a citizen, or enter the United States among other immigration problems. In order to avoid these results it is critical that you hire an experienced attorney to negotiate the charges.
A felony charge may be negotiated down to two misdemeanors, or to a felony that is not considered "aggravated" for the purposes of immigration. In the past we have been able to work out a plea agreement for our clients with the effect of preserving their immigration status and eligibility. As experienced Metro Detroit Attorneys we have built relationships with the local Prosecutors and/or City Attorneys who will be assigned to your case. The attorneys of Garmo & Kiste, PLC have been able to negotiate for clients in the past to get the charges reduced, modified, or even dismissed.
Need an Aggravated Felony Conviction Michigan Immigration Attorney? To retain Garmo & Kiste, PLC, for assistance in these matters call us at (248) 398-7100 for a free consultation or contact us with a private message. We are experienced Michigan attorneys with offices in Troy, MI.
If you are planning on entering the U.S. from any port of entry (i.e.- Detroit-Windsor Tunnel, Ambassador Bridge, Blue Water Bridge, Sault Ste. Marie International Bridge, ferry, etc.) anytime soon, you must educate yourself on the U.S. Currency Reporting Requirements.
The law provides that if you transport, attempt to transport, or cause to be transported (including by mail or other means) currency or other monetary instruments in an aggregate amount exceeding $10,000.00 or its foreign equivalent at one time from the United States to any foreign country, or into the United States from any foreign country, you must file a report with the U.S. Customs and Border Protection.  This report is called the Report of International Transportation of Currency or Monetary Instruments, FinCEN Form 105.
"Monetary Instruments" include-
U.S. or foreign coins and currency;

Travelers checks in any form;

Negotiable instruments (including checks, promissory notes, and money orders) that are either in bearer form, endorsed without restriction, made out to a fictitious payee, or otherwise in a form that the funds can be transferred to another person;

Incomplete instruments (including checks, promissory notes, and money orders) signed, but with the payee's name omitted; and

Securities or stock in bearer form or otherwise in a form that the funds can be transferred to another person.
"Monetary Instruments" do NOT include-
Checks or money orders made payable to the order of a named person which have not been endorsed or which bear restrictive endorsements;

Warehouse receipts; or

Bills of lading.
Reporting is required under the Currency and Foreign Transaction Reporting Act (PL 97-258, 31 U.S.C. 5311, et seq.).  Failure to comply can result in civil and criminal penalties and may lead to forfeiture of your monetary instrument.  The purpose of the law is to prevent money laundering and to prevent criminal activity that is often times associated with cash transactions (i.e.- drugs).
The Government has Seized my Money.  What are My Options?  Must I forfeit my money?
All hope is not lost once the government seizes your money.  You do not have to forfeit your money as options are available.  Once the government seizes your money, it is critical to retain a lawyer immediately as time is of the essence.  You are more likely to prejudice your case the longer you wait.
When the government has seized your money, you must file a petition for relief to get your money back.  Otherwise, you automatically forfeit your money to the government.  When filing a petition for relief with the government, you will have to prove the source of your funds and that there was a legitimate use of the funds.  There is no exact science for getting your money back.  That is why it is so critical to have a lawyer represent you.  We have a record of success in dealing with the U.S. Customs & Border Protection.  Do not take the government on by yourself because your risk of failure is increased.
Has your government seized your money?  Or has the government begun civil forfeiture proceedings against you?  We know the law and have helped others fight the government and get their money back. To retain Garmo & Kiste, PLC, call Attorney Brian Garmo at (248) 398-7100 ext. 2 for a free consultation.