What Constitutes Prostitution?
The practice of engaging in sexual relations in exchange for payment or some other means which benefits you, is illegal in the state of Michigan. The law prohibits both the practice and participation of the act. Which is why many who do practice it tend to do so in secret, but there are times when police catch wind of such activity and go undercover to catch individuals. Here is what you need to know were you caught in such a compromising position.
Prostitution Laws
There are specific laws when it comes to prostitution. In Michigan, they include several that include those aiding and abetting prostitutes. Here are a few of them:
750.448- A person of 16 years of age or older who accosts, solicits, or invites another individual in a public place, building, or vehicle to commit prostitution or a lewd act is a punishable crime.
750.449- A person 16 years of age or older who receives or offers to admit a person into a place, structure, or vehicle for the purpose of prostitution can also be convicted of a crime.
750.449a-A male person who engages or offers to engage a female person, that is not his partner or wife, for prostitution or a lewd act in exchange for payment, be it money or other compensation, can be convicted of a crime.
750.450- A person 16 years of age or older who aids, assists, or abets another person to commit and act prohibited by the above mentioned laws is also subjected to punishment.
Repercussions of Engaging in Prostitution
A person convicted of violating these laws and are guilty of a misdemeanor are punishable by imprisonment a maximum of 93 days and/or a fine of $500.
A person 16 years of age or older, who also has 1 prior conviction, and is found guilty of a misdemeanor can be punished with imprisonment of 1 year and/or a fine of $1,000.
If you have 2 or more prior convictions, violating the above laws can be punished with up to 2 years in prison and/or a fine of $2,000.
Detroit Prostitution Lawyer
If you are caught in violation of any of these laws, it would be in your best interest to hire legal representation. At Garmo & Kiste PLC, we are experienced in cases that involve violations of Michigan's prostitution laws. Do not let your freedom go to chance, contact us at (248)398-7100 for a free consultation.
Wondering about the new Michigan expungement law changes. Michigan law may now allow you to get a conviction removed from the public record? If so, you should be aware of changes to Michigan's expungement statute.
Expungement allows a person who has been convicted of a felony or misdemeanor to set aside that conviction and take the matter off the public record. When a conviction is on the public record it allows employers to see it when doing criminal history background checks. Therefore, expungement is crucial to those with a criminal conviction who are trying to get a second chance.
Michigan's previous law would allow a person who has one felony conviction to apply to have that conviction expunged. Further, it would allow a person with two misdemeanor convictions to apply to have both of those convictions expunged. To apply, one must have completed probation, discharged from parole or finished imprisonment. Also, the applicant would have to wait a mandatory period of time starting on the date of sentencing.
However, the new law has made this process more difficult for the applicant. The mandatory period of time an applicant must wait after sentencing remains five years. Also, convictions for several common traffic offenses are still unable to be set aside, such as Operating While Intoxicated.
The most serious change is the new laws treatment of Deferrals and Dismissals. Generally, some misdemeanor violations allow a first time offender to defer his sentencing. Upon completion of probation, the charges to the offender would be dismissed. The new treatment of this rule provides that dismissals from deferrals would still be counted as a misdemeanor conviction when eligibility for expungement is being determined. Therefore, a first time offender who receives a deferred sentence, and whose case is ultimately dismissed, will still be effected by that dismissal if ever apply for expungement of another misdemeanor or felony.
In terms of expungement, it is important to distinguish the difference between a felony and a misdemeanor. A misdemeanor is any offense punishable by not more than one year imprisonment, or a fine. A felony in this state is an offense punishable by more than one year of imprisonment. Therefore, a misdemeanor carrying a punishment of more than one year is defined as a felony.
Expungment is an extremely helpful tool in giving those with past criminal convictions a second chance. Those living with a conviction on their public record know so well how difficult it can be to find employment and give back to society. However, expungment can be a risky process for the applicant, as in the event the petition is denied, now one cannot re-file for another three years.
If you have questions about expungment, or your eligibility, or to retain Garmo & Kiste, PLC call us at (248) 398-7100 for a free consultation or contact us with a private message.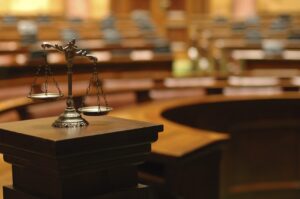 If you were charged with a crime as a juvenile you probably thought that your juvenile record would disappear once you were an adult. However, that is not always the case. Due to a misunderstanding of the terms of your conviction, or a reporting error it may still appear broadly, or at least to some specific agencies. If so, and you meet some other qualifications, you may be eligible for a juvenile expungement. According to the Michigan Court's self-help section your eligibility depends on whether you can answer no to the following questions:
Do you have a federal conviction?
Do you have a criminal conviction in another state?
Do you have a felony adult criminal conviction in Michigan, excluding those for which judgment of guilt was deferred?
Were you adjudicated of an offense that if committed by an adult would be a felony for which the maximum punishment is life imprisonment?
Were you adjudicated of a specified juvenile violation as defined in MCL 712A.2d(9)?
Is the adjudication you want to have set aside a felony or misdemeanor traffic offense? A traffic offense is an adjudication for violating the Michigan Vehicle Code or a local ordinance substantially corresponding to that act, which violation involves the operation of a vehicle.
Are you less than 24 years of age?
Has it been less than five years since the date of the disposition of your adjudication, or if you were detained, has it been less than five years since you were released?
For further clarification, contact an experienced attorney today. Having a crime on your record can have many long-term effects on your life. It can make you a less desirable job candidate in this market, it can limit your ability to travel, and it can even make it difficult or impossible to get student loans. Clearing up your record is a one-time expense that is an investment in your future.
Need a Juvenile Expungement Lawyer? To retain Garmo & Kiste, PLC, for assistance in these matters call us at (248) 398-7100 for a free consultation or contact us with a private message. We are experienced Michigan attorneys with offices in Troy, MI.
Ineligibility for Expungement: It is likely you are NOT eligible for an expungment if-
You have more than one Criminal Conviction. Multiple offenses disqualify you from expungement, whether misdemeanor or felony, or even arising out of the same incident.
You have been convicted of a violation or an attempted violation of criminal sexual conduct under MCL 750.520c, MCL 750.520d, or MCL 750.520g.
You have been convicted of a Traffic Offense.
You have been convicted of a Felony for which the maximum penalty is life in prison.
For more information about cleaning up your criminal record or to retain Garmo & Kiste, PLC call us at (248) 398-7100 for a free consultation or contact us with a private message. Michigan Expungement Law – Michigan Criminal Attorney
Simply because you are ineligible for an expungement, doesn't mean something can't be done to correct or clear your criminal record. Our attorneys have tackled many seemingly impossible problems with creative solutions using various court rules, deferrals programs mandated by Michigan Law, and public policy arguments.
Recently one of our attorneys was able to bring a Motion for Relief from Judgment & to Correct a Mistake in Macomb Circuit Court, concerning a ten (10) year old attempted B & E of a Motor Vehicle Felony conviction, where an expungement was not possible due to a misdemeanor conviction arising out of the same occurrence. The Judge granting our client's request to be resentenced pursuant/under the Holmes Youthful Trainee Act (HYTA), a conviction deferral program which acts like an expungement, the Judge ruling "nunc pro tunc" meaning to retroactively correct an earlier ruling made concerning our client, effectively clearing his criminal record.
Ineligible for an Expungement in Michigan? In need of a creative solution and/or to retain Garmo & Kiste, PLC call us at (248) 398-7100 for a free consultation or contact us with a private message. Michigan Expungement Law – Michigan Criminal Attorney